ALMOST DONE
STEP 1: Watch Below Immediately!
Press Play Button To Start

STEP 2: View Real Client Results

HUGE Endorsements From Successful Online Recruiters and Staffers Just Like YOU!
Will Gordon | President at Search Partners Recruiting
"One week in, it's been tremendous. I've been in staffing for 6 six years, within the first week following the guideline Tash Provided, we hit $40,000 in contracts on literally the third day"
Michael Maher| Founder of Dexterity Search Group
"I got $50K in new revenue in a single month that's phenomenal ROI, everyone on the Tash Rizzo team is super kind and professional, I love the processes and systematic way to generate highly qualified leads."
Drew Wyatt | President at Integrity Search
"From the get-go, It's been awesome working with Tash Rizzo, it's amazing that we got great leads in the first month and finalized 2 Job orders, which says a lot about their service"
Janis Ivory| Founder of ISS Search Executive Partners
"I was skeptical at first, but the whole team took me through the process. I've been getting great results so far including three signed contracts, and would definitely recommend Tash Rizzo's services"
John Palcisko | Executive Recruiter at JDP Search Group
"We are extremely busy and capitalizing on the momentum we are getting. I feel like I am a partner with Tash Rizzo, We got 3 Clients in the first 2 weeks."
Pam Cox| Founder Apama Recruiting
"It's been going on nine months now and I couldn't be happier. I feel powerful knowing I have my marketing team keeping me busy with new clients month after month."
Jessica Van Pelt | C.E.O of The Pegasus Agency
"The thing I love about working with Tash is I was able to get my time back, and feel secure knowing my lead generation was being done for me"
Kelly Sullivan | Executive Vice President - The Deamer Group
"I love the fact that, not only do I get a complete system but a team which comprises of specialists from all the different facets of Digital Marketing"
Nic Bruns | Managing Partner at Global Wheaton Recruiters
"I was a little bit skeptical signing on with Tash, but literally in two months I got my first signed contract worth tens of thousands of dollars in revenue and I couldn't be any happier"
Mark Coulter | Managing Partner at StaffGurus
"It's been just 2 weeks and we already signed up a client in recurring revenue. This system is amazing, previously I had to spend complete days cold calling and now I just get appointments set up for me and I can focus on growing my business"
Kev Charlie | Founder at Attention Empire Digital
"Tash has changed the game for me, prior to his services I was struggling to find new leads and new customers for my agency. After Tash gave me the system, I was reaching 50 to 100 people per day which has brought new life in my agency on an immense scale"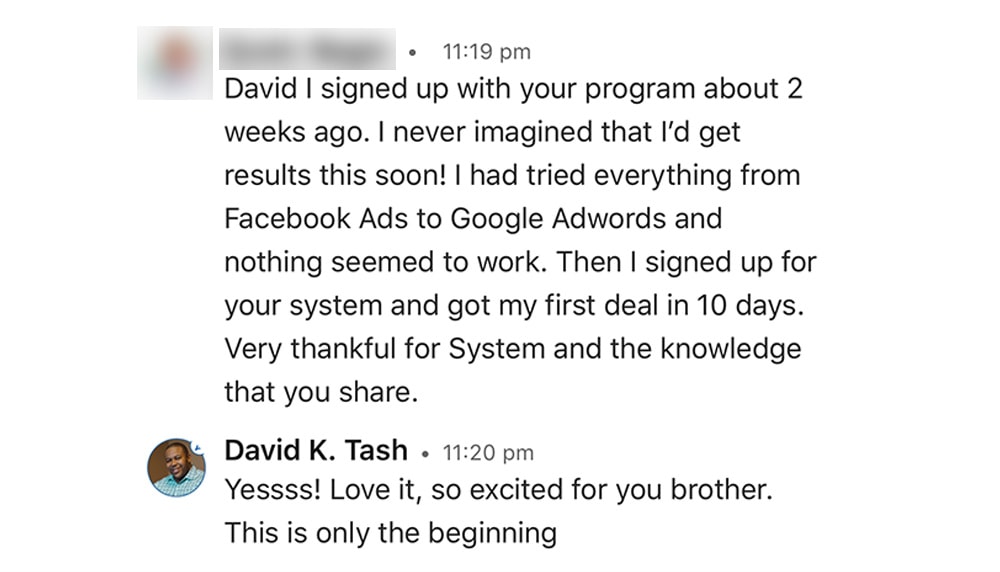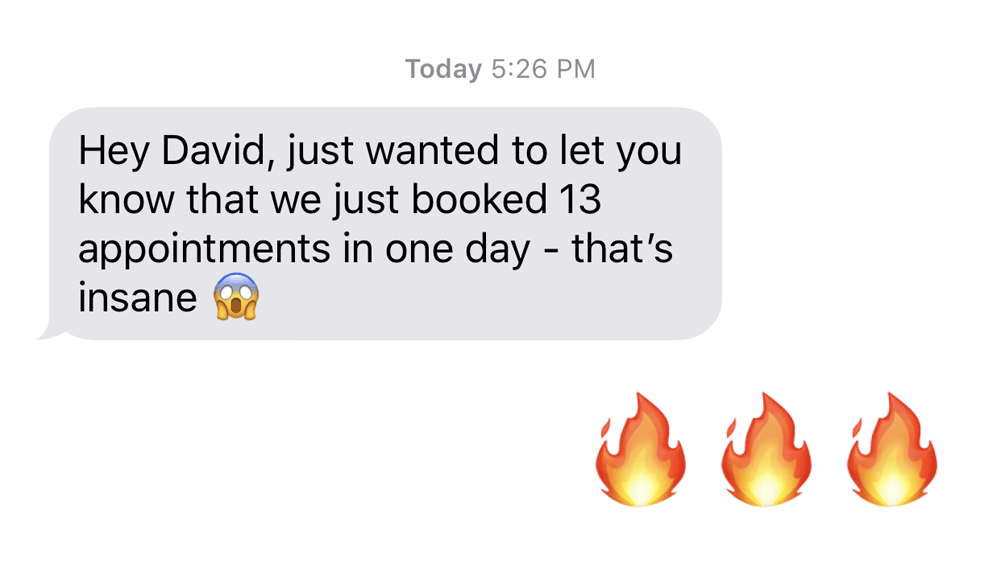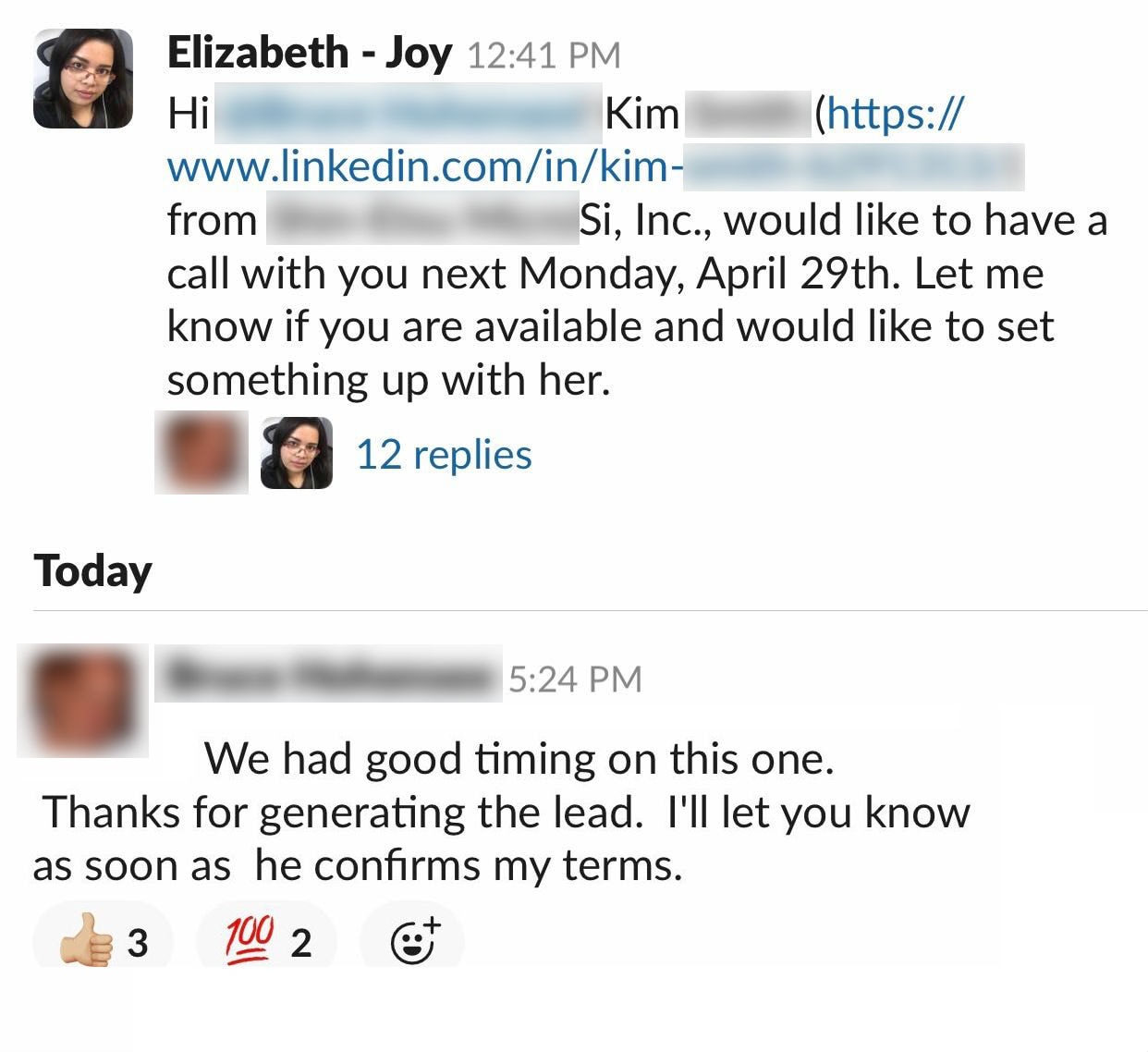 Our Clients Receive Monthly Stats Like These


Helping businesses grow is at the heart of our company. We keep that in mind with every action we take and make it our mantra.
Tash Professional Services 8480 Honeycutt Road Suite 200 Raleigh , NC , 27615
This site is not part of the LinkedIn website or LinkedIn Inc. nor the Facebook website or Facebook Inc. Additionally, This site is NOT endorsed by LinkedIn or Facebook in any way. LINKEDIN is a trademark of LinkedIn, Inc. and FACEBOOK is a trademark of Facebook, Inc.
Copyright © 2022 – Tash Advertising Inc - All Rights Reserved