RECRUITMORE
®
 SYSTEM THAT HAS GENERATED 
$5 MILLION
 

IN JOB ORDERS IN JUST 2019 ALONE

Industry Disrupting System Gives Everyday Recruiters the FASTEST Method to Fill Your Pipeline (and Schedule) with Decision Makers and Hiring Managers Daily Without Ever Making a Cold-Call Again
Our team will generate leads, qualify them and hand them off to you on a silver platter

Never call a bad lead again.
Our team will only connect you with leads who actually have hiring needs and want to speak with a recruiter.
Boost ROI from your marketing.
Appointments with decision makers booked right on your calendar!
Boost ROI from your marketing.
Appointments with decision makers booked right on your calendar!
Recruiting Firm Owners

Managing a healthy lead pipeline is at the core of any business and specially more so for the Recruitment Firms who want to extend beyond their network.
Our system lets you focus on growth and stability with hot leads coming in every single month for your team to focus on closing rather than selling.
Staffing Firm Owners
If your Staffing Business suffering from the lack of outreach or not being able to network beyond your connections. RECRUITMORE system is built on re-positioning your marketing and messaging to get more executive search assignments without the constraints of who's already in your network.
Executive Headhunters

Placing C-level Executives is an art in itself, and we let winners like yourself win more by giving you a systematized lead generation program to let you become the category king for your niche industry. The recruiters we work make 5 times more in the same time as the rest of their peers.
What clients are saying about TashRizzo 
Jessica Titko | Founder Net Gold
"Five exclusive search contracts, In the first 60 days working with Tashrizzo. Over $100,000 in new revenue
"

Bryant Miller | President Integrus HCS
"TashRizzo helped expand us from just being local to being to a national brand, acquiring new clients in Kentucky , Texas, and California. Currently we are working on a 40 placement deal from their efforts "

Pam Cox | Founder Apama Recruiting

"Doubled my revenue from 2018, in just 10 months of working together"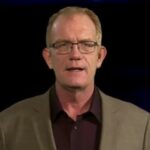 Brian Wright | President & CEO ELS
"On track to add $500,000.00 in additional revenue in our first year of working together.
"

Michael Maher | Founder of Dexterity Search Group
"$88,000 in closed deals in 60 days of working together"

Scott Begin | Consultant, Real Begin
"$300,000.00 of new revenue with TashRizzo's system and growing "

Mark Coulter | CEO Staff Gurus & Jivaro Consulting
"$178,000 in sales opportunities the first 60 days of working together.
"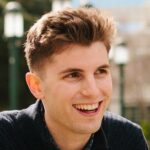 Kev Charlie | Consultant, Empire Digital
"From $60,000/year in 2018 to $60,000/month in 2019"

Jessica Van Pelt | CEO of The Pegasus Agency
"$28,000.00 in new revenue the first month of working together"

Helping businesses grow is at the heart of our company. We keep that in mind with every action we take and make it our mantra.
Tash Professional Services 8480 Honeycutt Road Suite 200 Raleigh , NC , 27615
This site is not part of the LinkedIn website or LinkedIn Inc. nor the Facebook website or Facebook Inc. Additionally, This site is NOT endorsed by LinkedIn or Facebook in any way. LINKEDIN is a trademark of LinkedIn, Inc. and FACEBOOK is a trademark of Facebook, Inc.
Copyright © 2022 – Tash Advertising Inc - All Rights Reserved