Episode 7 of The Process Podcast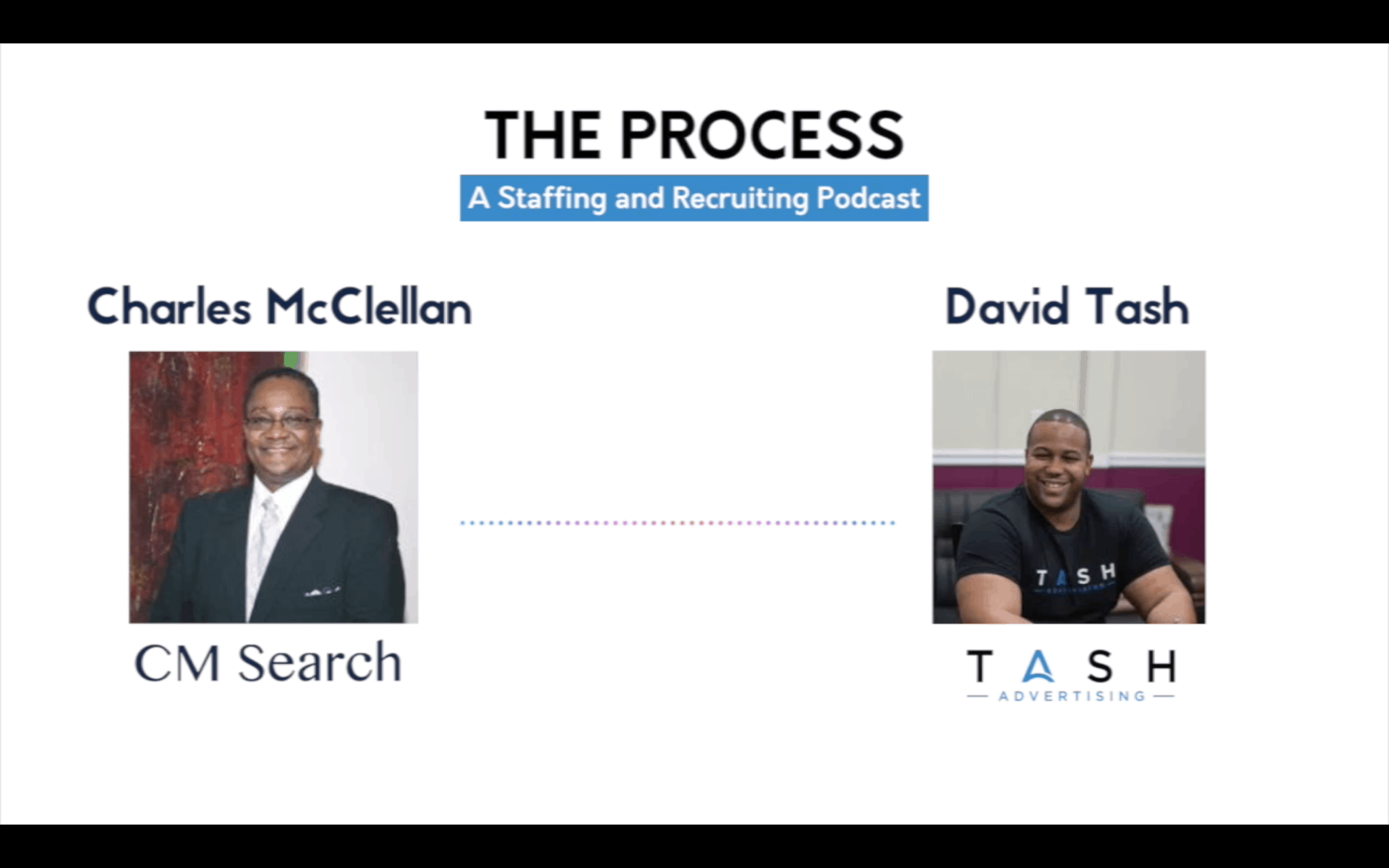 The majority of business problems are actually people problems and Chuck McClellan of CM Search has over a decade of experience helping organizations solve these problems. A seasoned Executive Recruiter, Chuck talks with David about how his success has been a natural result of treating both candidates and companies with integrity. 
With over 20 years of successful executive search experience, Chuck CM Search with focused expertise in integrated marketing, sales, business development and diversity recruiting for mid-level Fortune 500 companies.
Helping businesses grow is at the heart of our company. We keep that in mind with every action we take and make it our mantra.
Tash Professional Services 8480 Honeycutt Road Suite 200 Raleigh , NC , 27615
This site is not part of the LinkedIn website or LinkedIn Inc. nor the Facebook website or Facebook Inc. Additionally, This site is NOT endorsed by LinkedIn or Facebook in any way. LINKEDIN is a trademark of LinkedIn, Inc. and FACEBOOK is a trademark of Facebook, Inc.
Copyright © 2022 – Tash Advertising Inc - All Rights Reserved