What clients are saying about Tash Ads 
Jessica Shaughnessy | ⭐⭐⭐⭐⭐
"Five exclusive search contracts, In the first 60 days working with Tash Ads. Over $100,000 in new revenue"
Bryant Miller | ⭐⭐⭐⭐⭐
"Tash Ads helped expand us from just being local to being to a national brand"
Pam Cox | ⭐⭐⭐⭐⭐
"Doubled my revenue from 2018, in just 10 months of working together"
Al Perry | ⭐⭐⭐⭐⭐
"$165,000.00 in additional revenue in our first year of working together."
Michael Maher | ⭐⭐⭐⭐⭐
"$88,000 in closed deals in 60 days of working together"
Scott Begin | ⭐⭐⭐⭐⭐
"$300,000.00 of new revenue with
Tash Ad
s system and growing "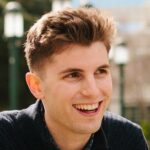 Kev Charlie | ⭐⭐⭐⭐⭐
"From $60,000/year in 2018 to $60,000/month in 2019"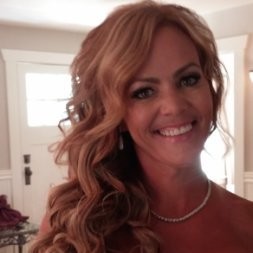 Becky Pike | ⭐⭐⭐⭐⭐
"Over $500,000 of new revenue in two years working with Tash Ads"
Reynaldo Bello| Regional Vice President at Xpand Staffing
"Thanks to the Tash Ads system we've been able to connect with people we never thought was possible on our own"
Michael Blair | Agency Partner
"Tash Ads allowed us to place several placements for complex roles quickly" 
Michela Bracich | Agency Partner
"I am blown away, all I can think is why didn't I signed up earlier."
Peter Keseric | Agency Partner
"Tash Ads system is fantastic, most importantly they hold my feet to the fire on what I need to do"
Krista Kimes | Agency Owner
"Already in the first week we had great response, Tash Ads system is like magic."
Tracy Pearce | Agency Owner
"Tash Ads turned tables for us during the Pandemic, we managed to not only survive but thrive with new business opportunities"
Ben & Max | Agency Owners
"We wouldn't have been able to speak to BIG companies like UPS without Tash Ads."
Blake Williams | Agency Partner
"Tash Ads is a game changer for my business, it'd take you out of the cold calling mindset to a more automated system"
Brent Heaberlin | Sr. B2B Recruiter
"I will recommend Tash Ads, they are like your marketing department, we hit six figure in contract in just after a month working with them"
Scott Begin | C.E.O at RealBegin
"Tash has done an excellent job coaching us to get qualified leads using LinkedIn. By putting his strategy in place, we got 5 contracts within the first 30 days. That amounted to a six-figure revenue, which is phenomenal."
Joe Patch | Founder at Confio Group
"It took us couple of months, we paid of all our initial investment and made great profit to put money in the bank, but here's the best part I got to see the process work in realtime"
Miles Nelson | President at AOI Today
"I'd highly recommend Tash Ads if you are looking to add more fire power to your marketing arsenal, I have learned to expand into new markets"
Becky Pike | Co-Founder at Pikemann Staffing
"I am not easily convinced, after doing my due diligence it was a no brainer to sign up with Tash Ads as an extension of marketing department. We have got hundreds of warm leads since working with them"
Eduardo Realegeno | Chief Operating Officer at Realbegin
"The processes that Tash gave us were of tremendous value. We got a 9-month contract worth $15K each month within just weeks of implementing the system."
Jaclyn Zuckerman | Agency Owner
"Tash Ads helped me on how I should breakdown my program, I highly recommend them"
Michael Maher| Founder of Dexterity Search Group
"I got $50K in new revenue in a single month. That's phenomenal ROI. Everyone on the Tash Ads team is super kind and professional. I love the processes and systematic way to generate highly qualified leads."
Kev Charlie | Founder at Attention Empire Digital
"Kev and his team has brought in over $637,000.00 of revenue in the last 12 months using the Sellmore system."
Adam Sand | B2B Agency Partner
"I've have seen inside this program, it's Fantastic, you guys are the expert on processes and systems."
Dallas Mullaney | Recruiting Agency Owner
"brough in 4 to 5 new clients in just two weeks, I'd highly recommend them if someone's exploring them for their b2b marketing needs."
Will Gordon | President at Search Partners Recruiting
"One week in, it's been tremendous. I've been in staffing for six years. Within the first week following the guideline Tash provided, we hit $40,000 in contracts on literally the third day."
Casey Caroll | Agency Owner
"Huge shout out to David Tash, I would have wasted thousands upon thousands of dollars doing things on my own, he literally gave me the entire process on a silver platter"
Tina Porras | CEO at Direct Hire
"Within 24 hours I had 2 appointments, I am blown out of the water. I am not tech savvy and the process Tash Ads showed is so easy to use it's for anyone. It's unbelievable"
Robin Alex | C.E.O at Innovate Fast Marketing
"If anyone is still on the fence, you need to get into Tash's program. It's the system your business needs to leave the competition behind and do lead generation like never before."
Shaire Kearney | Founder at JobXSite Recruitment
"We secured new clients by branching out in the midwest, the market is hot right now it's just the matter of being flexible which Tash Ads system allows us to be"
Jarrel Hilber | Founder & CEO - Premier Connect
"Trust the process and just wait. Tash Ads solid 8 new clients, you just have to trust their process and let the magic happen"
Bryant Miller | President at Integrus Human Capital
"I've been very lucky to have the Tash Ads team with me for the past six months. We acquired new clients in California, Texas, and Kentucky, expanding my local firm to a nation-wide brand."
Janis Ivory| Founder of ISS Search Executive Partners
"I was skeptical at first, but the whole team took me through the process. I've been getting great results so far, including three signed contracts, and would definitely recommend Tash Ads services."

Pam Cox| Founder of Apama Recruiting
"It's been going on for nine months now and I couldn't be happier. I feel powerful knowing I have my marketing team keeping me busy with new clients month after month."
Jessica Van Pelt | C.E.O of The Pegasus Agency
"The thing I love about working with Tash is that I was able to get my time back, and feel secure knowing my lead generation was being done for me."
Nic Bruns | Managing Partner at Global Wheaton Recruiters
"I was a little bit skeptical signing on with Tash, but literally in two months I got my first signed contract worth tens of thousands of dollars in revenue, and I couldn't be any happier."
Even More Success Stories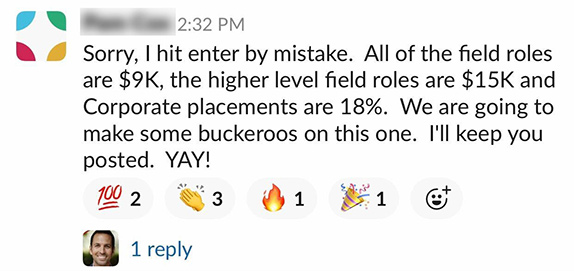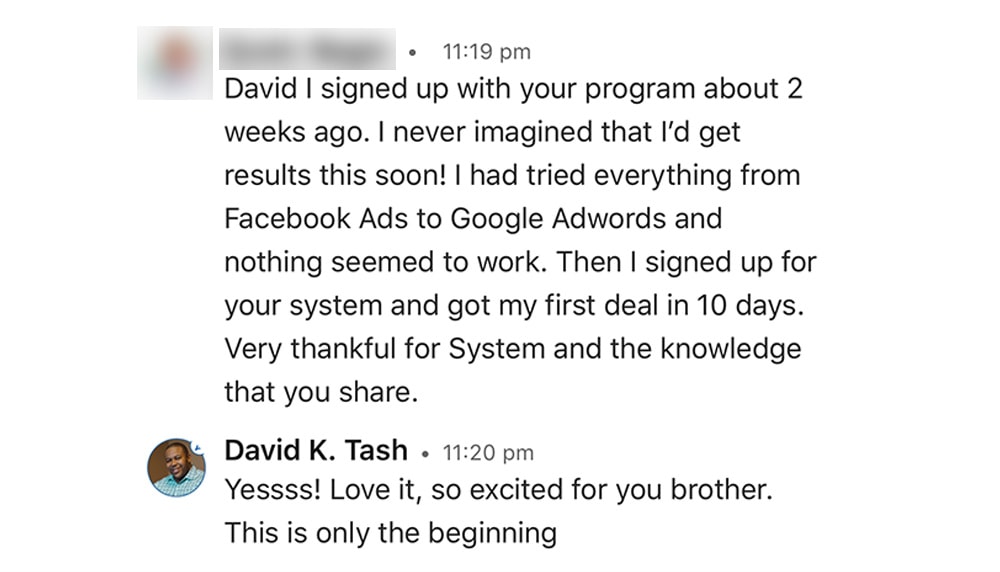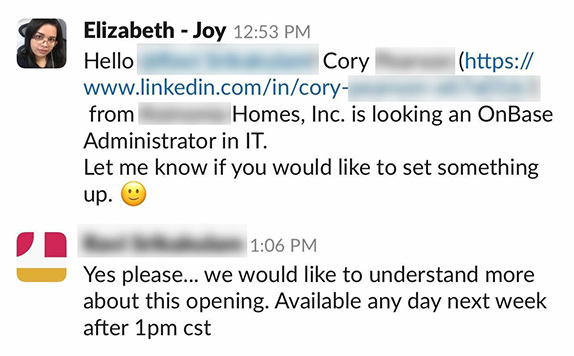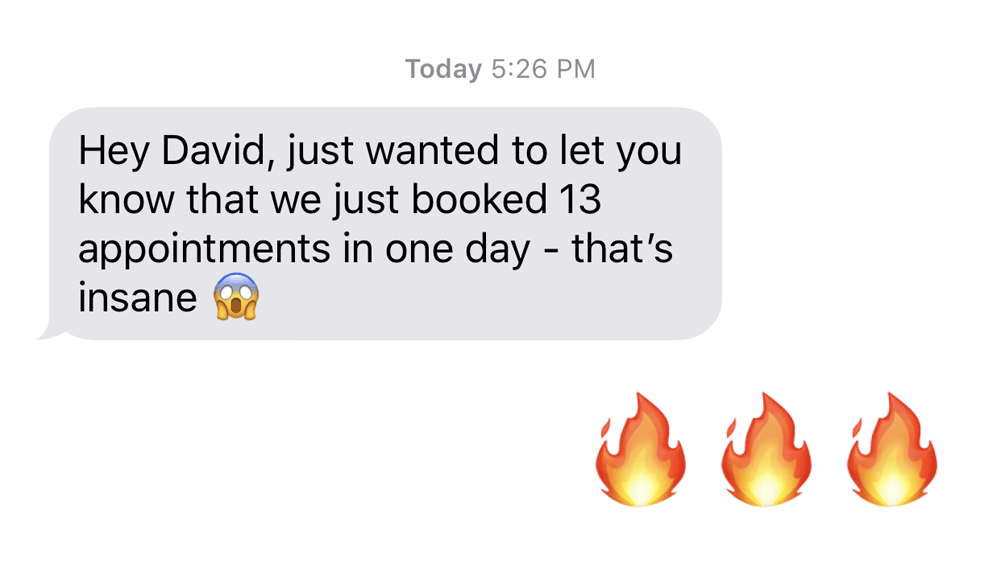 Ready to dive in and see our system?

Helping businesses grow is at the heart of our company. We keep that in mind with every action we take and make it our mantra.
4030 Wake Forest Road, STE 349, Raleigh, NC, 27609, USA
This site is not part of the LinkedIn website or LinkedIn Inc. nor the Facebook website or Facebook Inc. Additionally, This site is NOT endorsed by LinkedIn or Facebook in any way. LINKEDIN is a trademark of LinkedIn, Inc. and FACEBOOK is a trademark of Facebook, Inc.
Copyright © 2022 – Tash Advertising Inc - All Rights Reserved