5 Tips for Maximizing Cash Flow in Your Recruiting Business
Having cash flow problems can be devastating for any business, but it can be especially detrimental for recruitment agencies. This is because their income relies on payments from clients that can often be delayed. While it may seem like there is no way to avoid this issue, there are actually a few things that recruitment agencies can do to help mitigate the effects of cash flow problems.
Picture this: you're rigorously working day and night to find the best possible candidates for your clients. And when you review your financial sheet you find out that you have more cash flowing going out than coming in…which instantly smells like trouble. So what now?
Let's face it: as a recruiter, cash flow problems are your biggest nightmare…and understandably so. Because your income directly relies on the money given to you by your clients, a delay in said payments is naturally going to cause a dent in your bank account. But don't worry! We're here to provide you with the 411 on cash flow protection. If you follow our advice, you'll be well on your way to making waves in the recruiting world. 
What Causes Cash Flow Problems?
Before we begin looking at solutions, it's important to discuss the root cause. Let's take a look at some of the causes of cash flow problems in the recruiting industry. 
Delayed Payments From Clients:
To start off, a delay in payments from clients is arguably the most common reason you might have poor cash flow. These payment processes often get delayed due to internal issues. And hey, it's possible that the clients are struggling with their own cash flow as well. After all, making it big in the business world is no walk in the park, and we're all fighting our own battles.
Aside from the delayed payments we just talked about, invoice errors are another reason you might not have the cash flow of your dreams right now. Examples of said errors include missing documents, inaccurate details, and late deadlines. If you and your clients bump into any of these issues, your cash flow will naturally suffer in the process.
Poor Terms and Conditions:
Never underestimate the importance of a proper set of terms and conditions. The truth is…if you don't share your payment terms with clients from the get-go, there's a likely chance you'll bump into more problems in the long run. 
Let's say one of your clients doesn't pay you on time…or maybe an unprecedented factor ends up delaying the payment. It'll only become 10x harder for you to hold then the client accountable, and that's just about the last thing we want.
Lack of Digitalization: 
We live in an era of technology and digitalization. So if you think about it, it only makes sense to use special software to streamline your work processes. If you don't utilize said software, however, it'll become much more difficult for you to effectively process your invoices. To put it simply, a lack of digitalized solutions can make billing management a real struggle. And we all know what that means: delays, delays, and more delays in payments!
How Can You Protect and Improve Your Cash Flow?
Now that we've discussed the causes of negative cash flow, we can begin to go over the many ways you can protect and improve your cash flow. Make sure you pay close attention to our tips if you want to thrive like never before. 
Conduct Credit Checks:
To begin with, consider conducting credit checks if you want to maintain a positive cash flow. If you'd like to analyze the financial stability of your clients and figure out whether or not they'll pay their invoices in a timely manner, this is the way to go! Go ahead and check the credits of your clients during the onboarding process in order to assess which clients would be risky to work with. By doing so, you'll not only protect your cash flow but also save loads and loads of precious time. Continue to regularly conduct these checks in order to track any potential changes in your clients' statuses. 
Use Automation Software:
Looking for an easy, effective way to speed up the accounts receivable process? Automation software like workable or Manatal is the answer to all of your prayers! Why waste time completing simple tasks manually when it can perform them for you? By removing time-consuming manual activities from your daily agenda and simultaneously reducing the chances of human error, these tools leave no stone unturned in ensuring that you'll be paid on time. It's cost-effective, and it's life-changing. 
Include your Terms and Conditions:
Stop what you're doing, and listen to this. Another foolproof way to protect your precious cash flow is to lay out your terms and conditions on the very first day. This simple step will give candidates enough time to read the payment terms and realize the consequences of withdrawing from the process. By clearly stating all necessary information right now, you'll definitely dodge any potential disputes in the long run. Get ready to build meaningful connections with your clients and save both time and money in the long run. 
Offer Several Payment Options: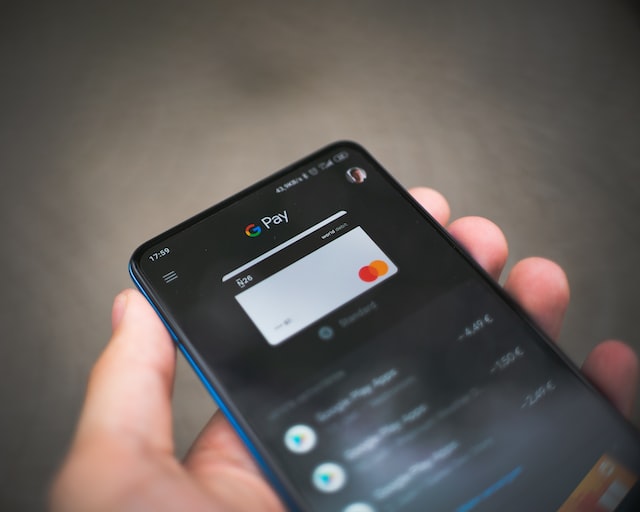 The more payment options, the merrier. Your goal right now is to make it as easy as possible for your clients to pay their invoices. Some of the most popular payment methods include bank transfers, credit cards, Wise and PayPal. By providing your clients with all of these options, the chances of you receiving all of your payments on time will skyrocket. 
Leverage Factoring/ Business Credit 
Factoring has some significant advantages for staffing agencies. Applying for invoice financing is usually a straightforward and fast process. The funds from factoring can be used to meet payroll needs, expand the business, or cover other expenses.
One of the main advantages of factoring is that it provides a source of funding that is not dependent on traditional bank loans. This can be helpful for businesses that may not qualify for a loan or businesses that need funding quickly.
Another advantage of factoring is that it can help businesses improve their cash flow. When a business factors its invoices, it receives payment upfront, which can help with short-term cash flow needs.
Overall, factoring can be a helpful tool for staffing agencies. It can provide needed funding quickly and without relying on traditional loans. Additionally, factoring can help improve a business's cash flow.
And that is how you can protect your cash flow like a pro! Our tried-and-tested tips are guaranteed to reel money in like never before. Seriously. You'll never have to worry about finances ever again. 

Tash Ads Is the Key to Lead Generation
Recruiters, are you in need of a consistent pipeline of fresh leads every single month? Look no further! Your whole life's about to change.
Allow us to introduce ourselves. We're Tash Ads: a team of dedicated individuals that bring staffing and recruiting firm owners a consistent pipeline of hiring managers with active staffing needs every single month.
We believe in your ability to succeed, and we want nothing more than to see you live up to your true potential. Ready to meet hiring managers with active staffing needs and show them what you're capable of? It's your time to shine!
Call Tash Ads today to generate a flow of inbound inquiries from eager hiring managers every month!
The Recruitmore® System Gives Everyday Recruiters the 
FASTEST
 Method to Fill Your Pipeline (and Schedule) with Decision Makers/Hiring Managers Without Ever Having To Cold-Call Again